Horizons in Hemophilia, July 2015
Are you a busy mom or a college student on the go? Or are you just plain busy and would like to be able to order from the HoG pharmacy anytime, anywhere?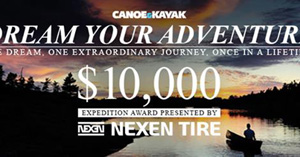 You can help Jacob and Chris win the start-up money they need to enter The Great Pacific Race and raise awareness for hemophilia. Visit Nexen Tire's Facebook page every 24 hours through July 21st and vote for Row for Hemophilia to win the $10,000 Dream Your Adventure Award.

The summer break is almost over and another school year will soon begin in Georgia. HoG Outreach Nurses are available to do school in-service presentations at your child's school. It's very important for teachers, nurses and other school personnel to be familiar with your child's bleeding disorder.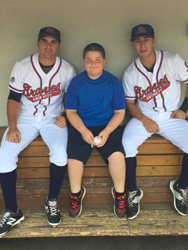 Nothing evokes summer memories like a day at a baseball game. Hemophilia of Georgia hosted the second annual HoG Day at Coolray Field on Sunday, June 7th with the Gwinnett Braves taking on the Durham Bulls.
"I wish that I had hemophilia, too." What would you do if your child without the diagnosis said that to you? It is actually spoken – and silently thought -- more often than you might think. Parents sometimes react with shock or anger. That's understandable from an adult perspective. But kids have a different way of seeing things.
In June, I had the pleasure of attending the Georgia Teen Institute (GTI) with seven of HoG's awesome teenagers at Oxford College. This was my first year attending GTI and I have to admit that I was a little apprehensive because I had no idea what to expect.
It is hard to believe that another year of Camp Wannaklot has come to a close! We would like to thank and recognize the volunteers who help make camp such a successful event each and every year.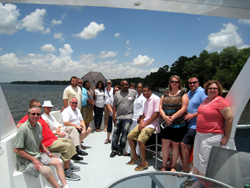 Hemophilia of Georgia invited our male clients age 21 and older (along with a guest), to choose one of two days in June to enjoy good food and have lots of fun while mingling and meeting other guys who have a bleeding disorder.

View the clinic schedules for the Georgia Hemophilia Treatment Centers.
Have you read HoG's Blog?