Horizons in Hemophilia, May 2013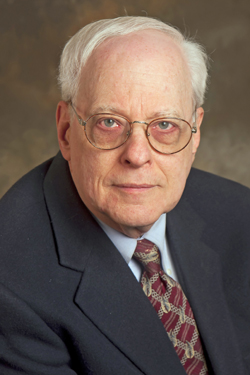 HoG Endows Chair at Emory
By Trish Dominic, CEO
Hemophilia of Georgia announced on Saturday, March 23rd at its 40th Anniversary celebration that the agency had agreed to endow an adult chair in hematology and name the chair in honor of Dr. Sidney F. Stein. In addition to endowing the chair, the agency will also support the adult fellowship program in hematology at Emory over the next three years. Read more.
Packaging Changes for Benefix and Xyntha
By Leigh Carpenter, RPh, Director of Pharmacy
Pfizer has recently announced packaging changes for both Benefix and Xyntha. Read more
Board Member Spotlight: Meet Jonathon (Jon) Lawrie
By Millie Rondon, Office Manager
Last year Bob Carton, a long-time member of HoG's Board of Directors, with over 20 years of service, rolled off the Board. Before doing so, however, Bob made a promise to himself and HoG to be on the lookout for a suitable replacement to fill the vacated seat. Enter "Jon Lawrie," Bob's recommendation! Read more.
HoG Funds New Researcher
By Jeff Cornett, RN, MSN, Director of Training, Research, and Advocacy
In April, Hemophilia of Georgia announced its latest recipient of a Hemophilia Clinical Scientist Research Grant. Dr. Trinh Nguyen of the University of Texas Health Science Center in Houston will receive up to five years of funding to continue her research and professional development. Her current area of research is on proper dosing of factor VIII in obese/overweight people with hemophilia A. Read more.
Find Out More About Your Learning Style to Better Understand Your Health
By Cathy Hulbert, LCSW, Social Worker
People learn in different ways. Some need to see drawings or written explanations. They use their eyes as the primary means to take in information. Others use their ears. They need to hear the information explained. A third category of learners needs time to practice what they have been taught or prefers to make notes or drawings during a conversation. These "do-ers" learn best when they are hands-on and active. Read more.
This Year Under the Gold Dome
By Michelle Putnam, MPH, Associate Director of Research and Advocacy
Most of the news you heard coming from the Gold Dome this year probably centered around the Georgia Dome, an issue that was hotly debated over the course of the legislative session. But, the Georgia General Assembly also considered plenty of other issues, including immigration and juvenile justice, and, of course, health care. This month we will run down a few of the most important health items that legislators considered in 2013. Read more.

Spring Trot to Clot Walk and Run Events Very Successful
By Karen Daniel, Marketing and Communications Director
More than 200 people participated in the Trot to Clot Walk and Run at Stone Mountain Park on Saturday, April 20th. It was a chilly morning but everyone was happy to be there to raise money for Camp Wannaklot. Read more.

Tips for Getting Your Factor Order More Quickly
By Sherry Turner, Director of Accounts Receivables
There are several steps you can take to help make sure your factor orders from the HoG or Beacon pharmacy are processed quickly and shipped to you promptly. First, when you call the pharmacy or order online, please be sure to tell us your current insurance information. Read more.
WFH releases new video: The Journey Begins
In honor of its 50th anniversary, the World Federation of Hemophilia has released a series of videos. The Journey Begins tells the story of Frank Schnabel, founder of the WFH. View video.
Check out The Hemophilia, von Willebrand Disease & Platelet Disorders Handbook. It's a free online resource for everyone affected by bleeding disorders.
View the clinic schedules for the Georgia Hemophilia Treatment Centers.
Have you read HoG's Blog yet?

Find us on Facebook and Twitter.
____________________________________
Hemophilia of Georgia is not engaged in the practice of medicine and does not endorse or support any particular factor concentrate or treatment protocol. HoG recommends that you consult with your physician prior to starting any course of therapy. Occasionally HoG disseminates information on new treatments or therapies. HoG shares this for informational purposes only and makes no claim as to its accuracy or effectiveness.