Horizons in Hemophilia, October 2014

Trish Dominic, CEO of Hemophilia of Georgia, has announced her plans to retire. During her tenure, Hemophilia of Georgia has grown to become one of the leading hemophilia organizations in the world.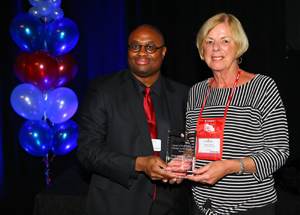 On September 20, 2014, Trish Dominic, Hemophilia of Georgia's CEO, received the Lifetime Achievement Award from the National Hemophilia Foundation (NHF) at its Annual Meeting in Washington, D.C.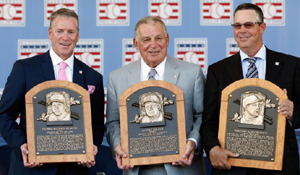 Three Atlanta Braves legends were inducted into the Hall of Fame in Cooperstown this past July and in honor of the long standing partnership with the team, Hemophilia of Georgia is celebrating this defining moment in Braves history throughout the month of October.
My father and I have never agreed on political candidates. We've ruined many a Thanksgiving dinner in misguided attempts at convincing one another to swing towards the opposite end of the political spectrum.
A team of researchers from the University of Florida, Gainesville (UF-G) and University of Pennsylvania (U-Penn) are developing a novel approach to tackling inhibitors in hemophilia A that uses genetically engineered plant cells.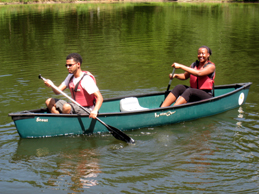 September 5-7 was a perfect weekend to enjoy time as a family at Camp Twin Lakes. Families participated in an educational session that taught fun ways to increase physical activity as a family.
Baxter announces the pediatric indication for Rixubis by the FDA. The approved indication is for both routine prophylaxis and control of bleeding episodes for children with hemophilia B.
View the clinic schedules for the Georgia Hemophilia Treatment Centers.
Have you read HoG's Blog?