Horizons in Hemophilia, September 2015
Congratulations to the 38 deserving students who will share more than $100,000 in scholarships from Hemophilia of Georgia for the 2015-16 academic year. We are so proud of them and know they will put this scholarship money to good use.

Hemophilia of Georgia is proud to announce the endowment of the Patricia Dominic Fellowship Fund at Emory University. What does this mean?
Less than a year ago, treatment of the most common type of the Hepatitis C (HepC) virus took a huge step forward, resulting in many people now being able to treat HepC by taking one pill, once a day, for three months.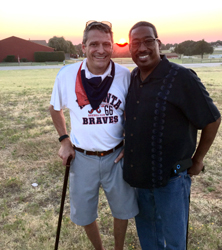 Every year the National Hemophilia Foundation (NHF) hosts an Annual Meeting at which time our diverse and dynamic bleeding disorders community gathers together to share information, experiences, ideas and fellowship.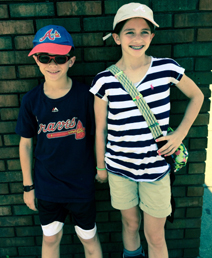 Ever since Stone (10) and his older sister, Chloe (12), were 5, they have been raising money for HoG by setting up a lemonade stand.
When you volunteer or play golf at a golf tournament you are giving much more than time or money. At HoG we say "it takes more than medicine", and at the Hit 'Em for Hemophilia Golf Tournament it takes more than the HoG staff to make it successful.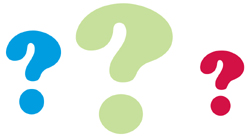 Open enrollment is the time to review your health care needs. Open enrollment comes but once a year and commonly happens in September, October or November.
View the clinic schedules for the Georgia Hemophilia Treatment Centers.
Have you read HoG's Blog?