Research Funding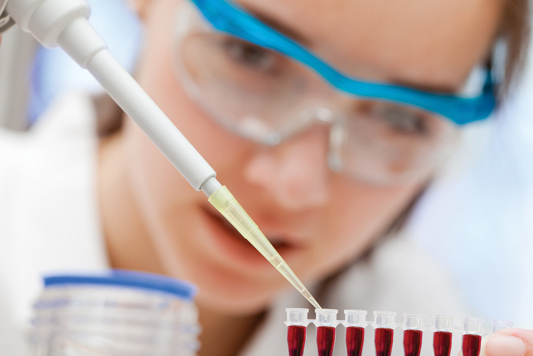 Funding for research is a high priority for Hemophilia of Georgia.
Hemophilia Clinical Scientist Development Grant
Since 2003, Hemophilia of Georgia has funded physician researchers to conduct translational research of hemophilia and its complications. Each grant is for $75,000 a year, renewable for up to five years, with an additional $7,500 per year for indirect costs. The grant requires an 80% time commitment to hemophilia-related research.
Through this program, Hemophilia of Georgia hopes to help create the next generation of hemophilia researchers. This funding will allow a physician who has completed research training to advance to the status of an independent investigator. Our goal is for the achievements of these scientists to improve the lives of people with hemophilia.
Read about the current Research Grantees.
Funding for the American Thrombosis and Hemostasis Network
HoG was a catalyst for the creation of the American Thrombosis and Hemostasis Network (ATHN), a non-profit organization founded to advance and improve the care of individuals affected by bleeding and thrombotic disorders. ATHN's mission is to provide stewardship of a secure national database, adherent to all privacy guidelines, which will be used to support clinical outcomes analysis, research, advocacy and public health reporting in the hemostasis and thrombosis community.
Funding for Infectious Disease Research
Hemophilia of Georgia also provides funding for infectious disease research conducted by Dr. James Steinberg, Dr. Melissa Osborn, and Francie Lasseter, RN of Emory Crawford Long Hospital. This funding enables them to participate in the Impact of HIV on Hepatitis C in Hemophilia study, a multicenter NIH-funded study spearheaded by Dr. Margaret Ragni at the University of Pittsburgh. Twenty-seven sites are involved in this study. The Emory group has enrolled the second largest number of patients (over 80). The purpose of this study is to learn how often people with hemophilia develop cirrhosis from chronic hepatitis C infection and to study the impact of HIV on liver disease.
Dr. Melissa Osborn is analyzing data from the Multicenter Hemophilia Cohort Study II. She is investigating the impact of antiretroviral therapy on hepatitis C progression.
Dr. Steinberg's group is involved in translational hepatitis C research studies, partnering with virologists and immunologists at the Emory Vaccine Center. These researchers, led by Dr. Arash Grakoui, are investigating why some patients clear hepatitis C infection and others progress to advanced liver disease. About 20 people with hemophilia have provided blood samples for these studies.