Macy's Shop for a Cause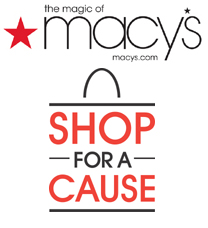 Here's an easy way to give to Hemophilia of Georgia and get a valuable benefit in return.
Macy's department store will hold its Shop for a Cause on Saturday, October 16, 2010. With a $5 Shopping Pass purchased from HoG, you get great savings at any Macy's on October 16. HoG keeps the entire $5 donation and you can save much more than that on your purchases at Macy's.
If you'd like to purchase a Macy's Shopping Pass from Hemophilia of Georgia, please complete and return the order form with your payment or call Vic or Lorraine at the HoG office at 770 518-8272. Shopping passes will also be available for sale at upcoming HoG client events.