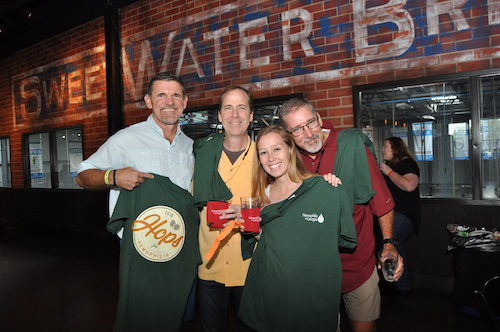 Ayúdenos a recaudar fondos para encontrar una cura
Únase a nosotros durante uno, dos o ambos eventos de recaudación de fondos en septiembre y octubre. Los ingresos provenientes de estos eventos ayudan a financiar la investigación médica de los trastornos hereditarios de la coagulación.
Comience sus actividades de Oktoberfest temprano con nuestro evento Hops for Hemophilia en SweetWater Brewery, el sábado 28 de septiembre, de 4:00 p.m. a 7:00 p.m. Durante este evento para personas de 21 años y más se ofrecen cerveza artesanal, comida sabrosa, música y más. Compre hoy sus entradas y no haga cola en la puerta.
Si usted prefiere jugar un partido de golf, únase a nosotros el 22 de octubre en The Golf Club of Georgia para nuestro torneo benéfico anual de golf Hit 'Em for Hemophilia. Venga a jugar con golfistas famosos de los Bravos de Atlanta y apoye la investigación para encontrar una cura.