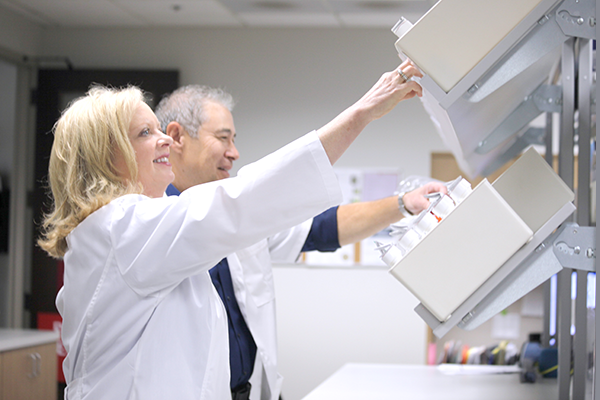 Take a Fresh, New Look at our Enhanced HoG and Beacon Pharmacy Services
With Hemophilia of Georgia's (HoG's) recent pharmacy team expansion and newly enhanced pharmacy services, we think it is time to take a fresh, new look at all the specialized and tailored services our clients receive at no extra cost. It is all part of Hemophilia of Georgia's exceptional, comprehensive care for people with inherited bleeding disorders. Our pharmacists play a critical role in your comprehensive care team. As a specialty pharmacy, we provide factor and other medications to treat bleeding disorders, as well as home-infusion supplies. We offer the following services to help take the hassle out of treating and managing your chronic condition and make your life a little easier:
Regular assessments to ensure you are getting the best care possible
24/7 access to trained pharmacists
Drug utilization reviews
Prescription reminder program
Free safety and prevention products
Pharmaceutical recall notifications
Printable treatment calendars
Cold Chain Shipping
Ship FedEx priority overnight to your home or office
Dedicated tracking on all orders
Assistance with insurance and out-of-pocket medical costs
Insurance coordination, which includes help with filing insurance claims and Medicare/Medicaid claims

In addition, Hemophilia of Georgia's 340B program allows us to purchase factor at a lower cost. We utilize those savings to provide better programs and clinical services to the bleeding disorder community. Bottom line: medications purchased through our pharmacies, allows us to give back and serve the community better. It is that simple!
As a nationally and internationally recognized nonprofit with dual accreditation status by URAC and the ACHC, we take great pride in providing the very best care possible. We are excited that we are continually growing, expanding, enhancing, and adapting our services to meet the needs of the bleeding disorder community. We know it takes so much more than just medicine to care for our clients and keep them healthy! We look forward to serving you in 2022 and beyond!