Frequently Asked Questions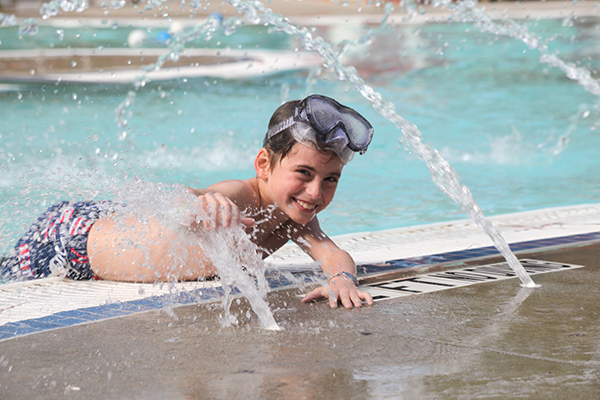 How much does it cost to send my child to camp?
Hemophilia of Georgia covers all the costs of operating Camp Wannaklot. We only ask for a $10 registration fee from parents. Assistance may be available for those with a financial hardship.
What type of food do they serve at camp and how is it served?
Campers and staff are served breakfast, lunch, and dinner. There is a snack in the afternoon and at the end of the evening activity. The meals are served family style and cabin groups sit together in the dining hall. Camp Twin Lakes has partnered with a professional chef to design healthy and filling meals. For breakfast a camper might have eggs, blueberry pancakes, waffles, muffins, cereal, yogurt or fruit. The lunch and dinner menus include chicken fingers, spaghetti, quesadillas, chicken, lasagna, and of course a variety of fruits and vegetables. Peanut butter and jelly sandwiches and a salad bar are always available during lunch and dinner meals. There are also vegetarian meals offered at camp.
What time will my child go to bed at camp and what time will he / she get up?
Because camp is full of fun and exciting activities it is most important that campers get plenty of rest while they are at camp. Lights Out for campers ranges from 9:30 p.m. to 11:00 p.m. depending on the age of the cabin group. Campers wake up in the morning at 6:30 a.m.. Campers also have an hour rest period every afternoon after lunch.
What happens if my child loses something at camp?
With more than 100 young people at camp it is most important to put a camper's name on all of his or her belongings. A lost and found box is located at the front of the dining hall and campers are strongly encouraged to look through the box for missing items. Found items (with the exception of socks, towels and underwear) that are not claimed at camp are brought back to the Hemophilia of Georgia office.
What if my child has his/her birthday while at camp?
Please let us know so that we can make that day extra special for them. We can provide a birthday cake if we know ahead of time.
What medical staff does Camp Wannaklot have at camp?
The medical team of Camp Wannaklot consists of a Medical Director, Lead Nurse, and at least seven other nurses. The medical team is made up of Hemophilia of Georgia's outreach nurses as well as a hematologist and nurse from the Hemophilia Treatment Centers. This unique team of medical professionals has a history with our campers from seeing them in the clinic and the home setting.
How are campers given factor?
The medical team works together to set up a treatment plan for each camper. Cabin counselors work with the medical team to ensure that campers get to the Medical Lodge at their scheduled times. Infusions are scheduled before and after breakfast.
What happens if my child has a bleed at camp?
A child who has a bleed at camp will go to the Medical Lodge accompanied by a counselor. There are doctors and nurses available at all times in the Medical Lodge.
How many campers are in my child's cabin?
There are generally nine campers in a cabin group and four counselors. This two-to-one ratio allows your child to have a safe and fun experience at camp. Campers are grouped by age, and girls and boys have separate cabins.
Who are the counselors at camp? How do they find out about camp? How are counselor applicants screened?
Counselors must be at least 18 years old. We recruit counselors from universities and by speaking to professional organizations and faith communities. We also recruit counselors through placing ads in university and community organization newspapers. Perspective applicants are interviewed and references are checked. A criminal background check is also conducted on each applicant. A counselor is not allowed to be alone with campers at any time.
Can campers and counselors contact each other after camp?
HoG does not support or encourage any counselor-to- camper contact after camp. Please be aware of this policy and ask your child NOT to give any contact information, (e.g. phone number, e-mail address) to the counselors.
How can Camp Wannaklot ensure my child's safety at camp?
Camp Wannaklot is housed at Camp Twin Lakes, a state of the art facility designed for children with special needs. Camp Twin Lakes has a security gate and cameras to control entry into the camp. The Camp Director must approve all visitors prior to camp. Unauthorized visitors must leave immediately.
How do I contact my child at camp?
The following is the camp address:
Camp Wannaklot
c/o Camp Twin Lakes
1391 Keencheefoonee Rd.
Rutledge, GA 30663
Camp Director's Cell Phone: 404-218-0361
Cell phone reception is not guaranteed throughout the camp site, so you may not get the Camp Director immediately when you call. If you leave a message in the voice mailbox, we will return your call. Please see the "helping your child adjust to camp" section on the following pages. One of the strategies to prevent homesickness is that campers not speak to their parents over the phone during the week. If you need to contact your child please leave a message and we can work out arrangements based on the situation. If for some reason you are having difficulty getting through to camp, contact the HoG office in Atlanta at 770-518-8272 or 1-800-866-4366. We will be checking in with the office daily.
Letters at camp are ALWAYS welcome! It takes a couple of days for mail to get to camp so PLEASE send letters early. We recommend sending packages and letters at least 1 week prior to camp to ensure their arrival. Please put your child's name, Camp Wannaklot, and the address listed above when sending mail. PLEASE do not send any food or any of the items on the Not to Bring to Camp list.