Factor and Other Medications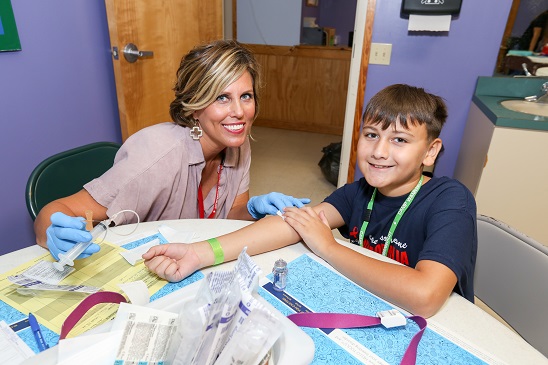 Factor
Campers MUST bring an adequate supply of factor for the week. The HoG pharmacy sends ample infusion supplies to camp, so there is no need to send infusion supplies to camp with your child. Please contact your child's physician for advice on how much factor you should arrange to send with your child to camp. Your child's physician will determine the treatment plan for your child. The physician will order the infusion and/or prophylaxis treatment schedule for your child while he/she is attending camp. If you order factor from the HoG or Beacon Pharmacy the medication will be sent directly to camp. Campers who do not use the HoG or Beacon pharmacy must bring their factor to camp.
PLEASE PACK YOUR CHILD'S FACTOR SEPARATELY FOM YOUR CHILD'S LUGGAGE. Factor should be packed separately so that HoG staff either at the bus location or at Camp Twin Lakes can check it in. Coolers will be available to store and transport factor.
Please leave factor in the boxes and bags in which they were shipped. Before your child boards the bus or is checked in at Camp Twin Lakes, an HoG staff member will need to check in and inventory the factor that your child is bringing to Camp Wannaklot. You will receive documentation showing the factor used during the camp week.
Any factor that is not used at camp will be returned to you when camp is over. Any HoG stock factor used for your child while he/she participates in camp will be charged to your insurance or other payment sources.
Other Medications
Please leave all medications in the ORIGINAL CONTAINERS. These containers should have the child's name and all information regarding the medication including directions, name of medication, etc. We cannot accept any medications that are not be in the original containers.
All medications will be checked in and stored separately from factor. Please be sure to send a week's supply of medications to camp with your child. HoG Nurses will give medications according to the directions on medication bottles.
Medications, including factor (if you do not order from the HoG or Beacon paharmacies), must be brought to the check-in site/bus locations according to this process. Medications not brought with your child (including factor) at the time of check-in may result in your child being UNABLE to attend camp.