Health Insurance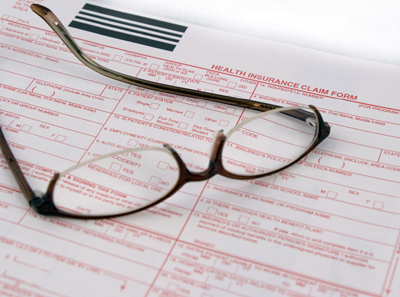 The Patient Protection and Affordable Care Act, commonly known as the health reform bill, became law in 2010. It changed many of the rules for health insurance in hopes of making it more affordable and easier to get. Some of these changes happened right away. Some of them, such as setting up insurance exchanges where individuals and small businesses can buy quality, affordable health insurance in a transparent marketplace, will not take place until 2014. As parts of the law go into effect, look for updates to this section. You can get detailed information about health care reform at http://www.healthcare.gov/.
Most people with bleeding disorders who have insurance are covered by their employers' group policies. The person with the bleeding disorder may be insured as the employee, the spouse of the employee, or the child of the employee. A group policy can cover someone with hemophilia because his high health care costs are offset by the low costs of so many other people covered by the policy.
Anyone facing hemophilia costs and applying for a new job should ask about group insurance benefits before accepting the job. You don't have to tell why you are asking.
Be sure to sign up for group insurance when it is first offered. If you wait, a medical history may be required or you may not be able to get the insurance. Also, keep any previous insurance up until the point your new insurance starts.
If a person with a bleeding disorder does not have group health insurance through his or her employer, here are the options for getting coverage:
Purchasing a policy on the individual market - this is not possible for most adults with bleeding disorders, especially those with hemophilia. Unless you live in one of the five states (Maine, Massachusetts, New Jersey, New York, and Vermont) with "guaranteed issue" of individual health insurance policies, insurers are not required to sell you a policy. Starting January 1, 2014, everyone will be able to purchase an individual policy regardless of their health status.
Enrolling in a high risk pool - some states have high risk pools that provide health insurance coverage to people with certain medical conditions (Georgia does not have its own state high-risk pool). If your state does not have one, you can enroll in the federal Pre-Existing Condition Insurance Plan. This plan, set up as part of the new health law, is open to people who have been without health insurance for at least six months. In order to apply, you will need a note from your doctor stating that you have a bleeding disorder. The plan offers quality coverage but it is somewhat expensive. It is designed to help until the individual insurance exchanges become available in 2014. You can enroll in this program by contacting your HTC social worker or by visiting http://www.pcip.gov/.
Under the new health law, if you are younger than 26, you may be able to get coverage under your parent's insurance plan. Some states have a higher age limit.
You may qualify for Medicaid, the federal program for low income people and people with disabilities.
The government website, http://www.healthcare.gov/, can show you all of your insurance options. It shows all of the individual health insurers operating where you live. It also provides links to apply for the Pre-Existing Condition Insurance Plan and Medicaid.
Things to consider before accepting a new health insurance policy:
Coverage
Coverage is a catch-all term that not only means what the insurance company will pay for, but how much the company will pay and the number of services it will allow. The amount and kind of medical coverage varies among insurance companies. The company may pay only a certain percentage of the covered expenses or require you to pay a fixed amount for each service. Some policies cover only hospital bills. Others cover both hospital bills and major medical costs such as doctors' office visits and medicines. Some include hemophilia medication as a prescription drug benefit, and others include it as a portion of major medical benefits. Look for the "maximum out-of-pocket." This is the most money you will have to pay each year for deductibles. After you reach this amount, the insurance company will increase your coverage to 100%. You will only have to pay your premium.
Pre-existing condition clauses
Anyone who gets a new health insurance policy should check to see if he or she will be affected by the policy's pre-existing condition clause. This clause states whether or not the company will pay for any expenses due to a health problem the insured person had before coverage began. Some companies will not pay for certain pre-existing conditions for the first 6 to 24 months of coverage. If you sign up for the insurance when it is first offered you will have to wait before the company will pay any charges related to the pre-existing condition. After the waiting period is over, the insurance policy will cover pre-existing conditions. Under the Affordable Care Act that went into effect in 2010, pre-existing condition clauses cannot be applied to children under the age of 19. Pre-existing condition clauses will be banned for everyone starting January 1, 2014.
If you had a form of health insurance before getting the new policy, the pre-existing condition clause may not affect you. The social worker at your HTC can help you understand your insurance options. Whenever possible, old policies should be kept in effect through new policy waiting periods (see Extending Group Insurance Coverage).
Annual limits and lifetime limits
Before the Patient Protection and Affordable Care Act was passed, many health insurance policies had lifetime limits or caps on the amount the policy would pay. It was not unusual for a person with hemophilia to reach that cap. Lifetime limits are no longer allowed under the new law. Annual limits, the maximum amount a policy will pay in a year, are still allowed but are being phased out. They will be illegal starting in 2014. It is still important to check with your social worker to ensure that your insurance plan is not considered a "grandfathered plan" that is exempt from these requirements.
Riders
Insurance policies include riders. These are additional rules which tell whether or not certain expenses are covered. You should know what riders are attached to the policy in order to be prepared for out-of-pocket expenses. Out-of-pocket expenses are the ones you have to pay. For instance, some insurance companies will not pay for factor infusions done at home. This usually can be challenged. You can sometimes meet with the agents to explain how certain coverage can benefit both you and the insurance company. Home care coverage has payoffs for both parties. You will be more likely to treat bleeds right away if home care is covered. The insurance company will save money in the long run because early treatment prevents costly hospital visits later on.
Policy costs
If an insurance company is willing to sell an individual or family policy that covers hemophilia, the cost of the policy may be very high. This is why it is wise to look for group insurance or find a job with a company offering this benefit.
Agent and company reputation
Anyone buying a personal health insurance policy should take care to buy from an honest agent. One way to check an agent's or company's reputation is to call the State Insurance Commissioner's Office. This agency handles reports of dishonest practices. You should call three or four companies for quotes. You can then compare prices, benefits, and statements about pre-existing health problems.
HMOs, PPOs, and Other Managed Care Plans
An HMO (Health Maintenance Organization) or a PPO (Preferred Provider Organization) is a type of health plan that utilizes a set network of doctors and other providers. You may not be allowed to see a doctor outside of the network or, if allowed, you will pay more. You must check this out because it is important that you receive care at a center specializing in bleeding disorders, like a HTC. The plan will probably specify how you will get your factor concentrate. It may even limit which brand you use.