Other Assistance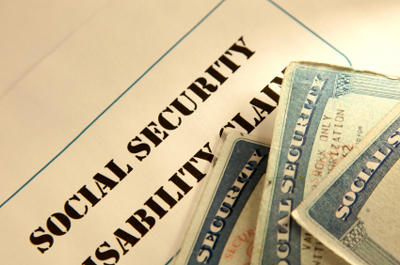 Social Security Disability Insurance (SSDI) is a payment program for people who have been in the workforce and have then become disabled. These people have had Social Security payments withheld from their paychecks while they were working. They must meet certain requirements such as length and type of disability, but generally the disability must be expected to last at least 12 months. Money payments do not begin until the sixth full month of disability. The monthly payment amount is based on the person's lifetime average earnings covered by Social Security. After receiving SSDI payments for 24 months, a person is also eligible to receive Medicare. Certain members of the disabled person's family may also qualify for disability payments.
Supplemental Security Income (SSI) is a payment program for aged, blind, and disabled people with little or no income. They have not paid into the Social Security system. Disabled is defined as having a physical or mental problem which prevents a person from working. The problem must be expected to last at least 12 months. A child is considered disabled if the impairment affects his or her ability to do the things children normally would. There are income and resource requirements that may affect eligibility. People who get SSI automatically get Medicaid.
Temporary Assistance for Needy Families (TANF) is a program which provides money payments and Medicaid benefits to low-income families with children younger than 18 years old. In Georgia, children must be without the support of a parent due to the death, disability, unemployment, or continued absence of one or both parents from the home. Assistance is capped at 48 months and parents are required to participate in work-related activities for at least 30 hours per week.
These things are considered when a person applies for SSI or TANF:
citizenship
residency
income
resources (real estate, savings and checking accounts, cash value of insurance policies)
age
disability
To apply for Temporary Assistance for Needy Families, contact the county Department of Family and Children Services. To apply for Social Security Disability Income (SSDI) or Supplemental Security Income (SSI) benefits, contact the local Social Security Administration office. Be sure to find out what documents you need to bring with you when you apply.
Depending upon your circumstances, you may qualify for other programs, such as unemployment or worker's compensation. These programs usually have a certain length of time during which the application must be completed, so do not delay in applying. Contact your HTC social worker for more information.
Supplemental Nutrition Assistance Program (SNAP) – "Food Stamps." SNAP is a federal program in which certain low-income people are given vouchers to buy food. To apply for SNAP, contact the county Department of Family and Children Services. You can apply online at http://www.compass.ga.gov/.
Energy assistance program. This program is designed to help low-income people pay gas bills during the winter months. The county Department of Family and Children Services accepts applications and determines eligibility. The H.E.A.T. program is a nonprofit that assists Georgians with heating costs during the winter months. You can find out more at http://www.heatga.org/.
Supplemental Food Program for Women, Infants, and Children (WIC). The goal of WIC is to give nutritious supplemental food to women who are pregnant or breast-feeding and to children under five who meet certain requirements. The women must go to routine nutrition counseling at a health clinic. WIC applications are made through the county health department.